Parable Path CU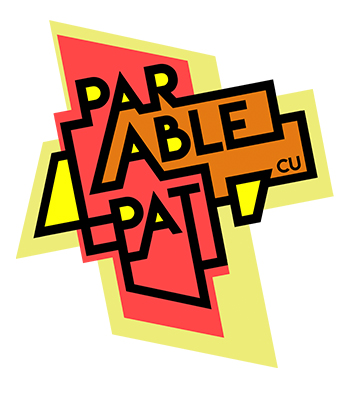 Parable Path CU community events and activities will take place through the spring of 2022 and will explore the themes and story of Octavia E. Butler's Parable of the Sower. Published in 1993 with a setting that begins in 2024, Parable of the Sower is a dystopian science fiction novel centered around the physical and spiritual journey of African American teenager Lauren Oya Olamina, searching for freedom as she navigates an unstable society devastated by climate change, social inequality, drugs, disease, and greed.
Parable Path CU also includes a collaboration between Krannert Center and several Champaign-Urbana libraries that will host related events and activities.
Collaborating Libraries
Champaign Central High School Library
Champaign Public Library: Douglass Branch
Champaign Public Library: Main Branch
The Urbana Free Library
University of Illinois Residence Hall Libraries
University Laboratory High School Library
University Library at the University of Illinois
Urbana High School Library
Events Currently Planned
Aug 26, 2021 to Dec 17, 2021
Future Spaces in Community Places
An Afrofuturism Experience. Featuring works by Stacey (BLACKSTAR) Robinson, Shaya (Chocolate Star) Robinson, and Kamau (DJ KamauMau) Grantham. Future Spaces in Community Places envisions making equitable futures through practical campus + community collaboration.
Sep 27, 2021
Parable Path CU: Pathways to Acorn – Collaboratively Building Community
Virtual panel discussion at 7pm CT
Location: This event can only be viewed online. The link will be available on the website event page the day of the event.
Moderator: Stacey Robinson
Panelists: Toshi Reagon, adrienne maree brown, John Jennings, and Damian Duffy
The recording will be available through October 29, 2021.
Sep 27, 2021 to Jan 14, 2022
Parable Path CU: Community Book Read of Octavia E. Butler's Parable of the Sower
Various locations and groups
Nov 16, 2021
Foraging for Fun
Location: Online via Zoom at 7pm
Feb 11, 2022
Improvisation and Disruption along the Parable Path CU
Location: University YMCA, 1001 S. Wright Street, 12pm-1pm
Recognized for their artistic work in bridging community and campus through collaborative projects, Stacey Robinson and Jason Finkelman share affinity for speculative futures, sonically inspired imagery, and amplifying voices along the Parable Path CU. This event is part of the YMCA Friday Forum + OIIR/DSJE Conversation Cafe. Paid for, in part, by the Student Cultural Programming Fee.
Feb 25-26, 2022
Octavia E. Butler's Parable of the Sower, an opera by Toshi Reagon and Bernice Johnson Reagon
Location: Krannert Center for the Performing Arts