Public Building Access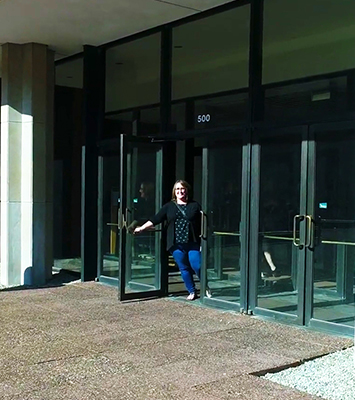 June 2021
As of June 11, 2021, Krannert Center has transitioned back to public building status in accordance with Phase 5 of the Illinois Department of Public Health Restore Illinois plan and will remain open to the public unless the current state of the pandemic worsens. This means that students, faculty, staff, and the general public are all invited to enter the Center, and current COVID-19 test results will not be checked as you arrive.
For the summer, the Center will be open from 7am to 7pm, Monday through Friday (with 5pm closures on June 18 and June 25). Visitors may enter the building through Illinois Street, upper-level Orange Parking (accessible entrance) or the Goodwin Avenue Lobby entrance, north doors near Stage 5. The rest of the entrances are currently closed.
Based on Center for Disease Control guidelines, visitors who are fully vaccinated (14 days since final dose) are not required to wear a face covering, and physical distancing is not required. However, those who are not fully vaccinated are required to wear a face covering when inside the building and also when outside if physical distancing is not possible. Responsible behavior and concern for the wellbeing of others is greatly valued at Krannert Center.
Intermezzo cafe is now open to the public as well! Come get acquainted or reacquainted with Intermezzo's freshly baked cookies and cinnamon rolls, red pepper and gouda soup, salads, grilled cheese sandwiches, and much more.
Looking forward to next season, the vaccine rollout is giving Krannert Center staff good reason to plan for a phased reopening to welcome you back for live, in-person performances. This depends, of course, on how the pandemic continues to unfold and on the state and university guidelines within which the Center will be required to comply at that time. Staff remains hopeful, however, that in-person moments in the wondrous gifts of the performing arts will be shared together this fall. Due to the multiple impacts of the pandemic—including university budget cuts, staffing reductions, and other factors—it's still uncertain at this time exactly what next season will look like at the Center, but staff is working with utmost dedication to fulfill Krannert Center's mission as fully as possible with you in mind and will keep you posted as plans for next season come into greater clarity.