KCPA *Hearts* You Back!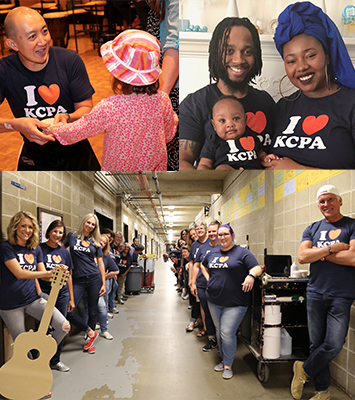 May 2020
May 1, 2020 was intended to be a closing moment in Krannert Center's two-season 50th-anniversary celebrations. When we began this time of revelry and reflection, we never could have imagined the circumstances now facing our world and our community, but what has always been envisioned is an uncommon place that serves as classroom, laboratory, and public square, which will continue in all times to be a beacon of hope and a source of inspiration to all who are served by its mission.
For over five decades, our campus and community have provided steadfast support, enlivened our theatres and shared spaces, advocated for the value and accessibility of the arts, and showed up time and time again to show their love for this special gathering place.
The Krannert Center staff sends its love in return, and we invite you to enjoy this collection of I *Heart* KCPA images and to add your own image to the mix!
We look forward to the time when we can gather once again in the name of art!
*Heart*
The Krannert Center Staff