Illinois Theatre Announces 2016-17 Season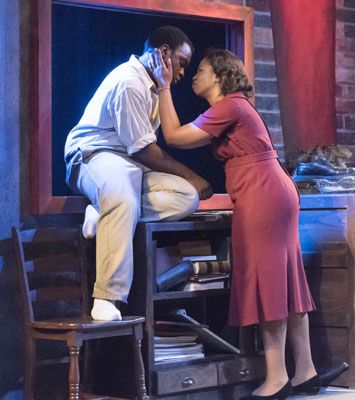 On the heels of an impressive season featuring works focused on the theme of censorship, Illinois Theatre, the producing entity of the Department of Theatre at the University of Illinois, Urbana-Champaign, announces its 2016-17 calendar of performances. This coming season, Illinois Theatre will present six works whose themes pose questions related to the nature of identity, family, history, and the stories people tell themselves to help make sense of their lives. These plays engage narratives classical and modern to plumb the depths (and heights) of timeless explorations into the diversity of human experience. Shakespearean tragedy, reimagined Greek mythology, and Kabuki interpretation will play alongside other fine works, including a series of new-play readings and Dontrell, Who Kissed the Sea by Illinois Theatre alum Nathan Alan Davis, which will be directed by alum Tyrone Phillips.
"In a time of seeming global chaos," said Illinois Theatre producer Jeffrey Eric Jenkins, "it is important for us to turn our artistic vision toward works that lead us to greater understanding of what is at stake in our journeys through the human experience. Working from a variety of global perspectives, we are sure to find, in unexpected places, provocative answers to challenging questions that puzzle us all." Check out the entire 2016-17 line-up.
Tickets for the 2016-17 season will be on sale Saturday, August 13 at 10am on KrannertCenter.com, by calling 217.333.6280 (800.KCPATIX), or in-person at Krannert Center for the Performing Arts, 500 South Goodwin Ave, Urbana, Illinois. Single tickets are $25 / Senior $24 / Student $15 / UI Student & Youth $10. Group and series discounts are available.