Inaugural Sonic Illinois Celebration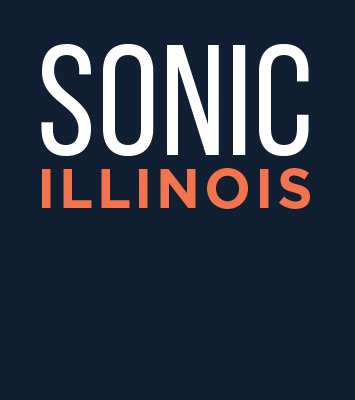 Honoring the University of Illinois sesquicentennial anniversary in 2017, Krannert Center and the School of Music are collaboratively exploring the enormous diversity of today's vital contemporary music scene during the months of February and March with a new project entitled, Sonic Illinois. With reverence to the past, Sonic Illinois is a revival of the spirit of the University of Illinois Festival of Contemporary Arts, which was a major cultural force in the mid-20th century throughout the Urbana-Champaign campus.
The campus and community are invited to explore innovative composers, musicians, and scholars who continue to challenge conventions, forge new pathways, and expand the creative process through performances, lectures, master classes, and exhibits. This celebration of new music will include historic compositions, global contemporary artists, University of Illinois School of Music ensembles, and works by Illinois scholars and students.
To get a preview of some of the featured pieces, tune into Fanfare for the Speeding Bullet on Sunday, February 5, from 8-10pm with host Jason Finkelman on WEFT Radio.
See complete concert details and public engagement events.
And if you're on social media, be sure to hashtag #SonicIllinois to share your experiences!