Mark Morris Dance Group Engagement and Events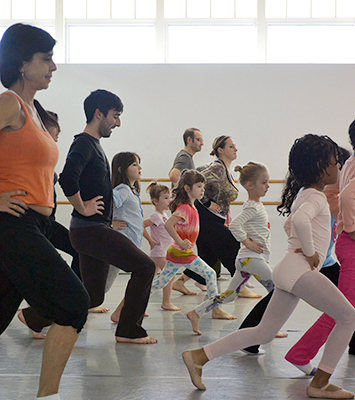 January 2017
The Tryon Festival Theatre comes alive with excitement when the brilliant coterie of Mark Morris Dance Group takes the stage each Spring. This year, the company returns to its Midwest home in late January, ushering in the New Year with a program of classic Morris repertoire alongside two new pieces.
In addition to its evocative, musical, and brazenly beautiful performances, a hallmark of each Mark Morris Dance Group residency is exceptional public engagement work. Between Wednesday, January 25, and Saturday, January 28, the company will conduct nearly 20 different workshops, master classes, and events to include guest teaching sessions for Dance at Illinois, Lyric Theatre @ Illinois, Illinois Theatre, and the Champaign Park District; special visits to Cunningham Children's Home, Clark-Lindsey Village, Lincoln's ChalleNGe, and Franklin Middle School; the continuation of the MMDG Shadow Program for aspiring professional dancers; and two free group fitness opportunities for the community.
The public is invited to the ticketed performances on Friday, January 27, and Saturday, January 28, and to the free fitness classes that will both take place at 11am on Saturday, January 28 (Get Fit with Mark Morris Dance Group or Family Fun: Dance with Mark Morris Dance Group).
Learn more about Krannert Center's dedication to education and public engagement.