Youth Series 2016-17 Continues!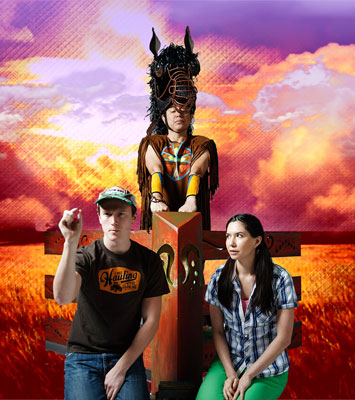 For decades, Krannert Center has welcomed thousands of the region's young people each season for a series of inventive and inspiring daytime performances for school groups, carefully curated to awaken minds while also addressing Common Core and Illinois learning standards. This season, the Krannert Center Youth Series has already welcomed The Laurie Berkner Band, Shanghai Acrobats of the People's Republic of China, and Black Violin. In the spring semester, Red Sky, Step Afrika!, Compagnia TPO, and Theatregroep Kwatta will arrive.
The $5 ticket prices and ticket subsidies are available through support from Krannert Center's Campaign for Young Audiences, Youth Series endowed funding, and individual donors. Educators including public and private school teachers and homeschooling families may apply for financial assistance when placing their ticket order. Visit the Youth Series page to see the complete line-up and show descriptions, make a ticket order, or to contact us to learn more.