Update on the 2021 Spring Semester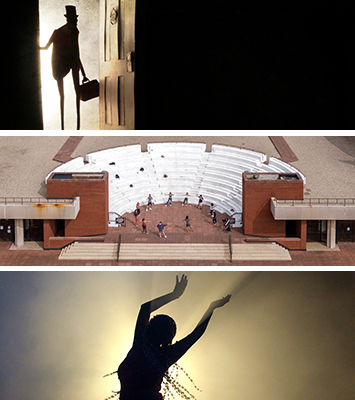 November 19, 2020
Dear Friends,
I hope this finds you well and in good spirits as we move through this extraordinary fall semester. I have been heartened, moved, and inspired by your many good wishes, gestures of appreciation, and generous acts of support since the game-changing onset of the pandemic eight months ago. On behalf of the Center's entire staff, I offer you our deeply felt thanks and gratitude.
There will certainly come a time when the worst of the pandemic will be behind us, and of course we are hopeful that time will arrive sooner rather than later. But, as we monitor the situation and take into account the continuing pandemic-related health concerns and safety guidelines of the state and the university; the affiliated increased need for space and other resources to support the instructional mission of the School of Music (including Lyric Theatre @ Illinois) and the Departments of Theatre and Dance; and the fact that many of the Center's visiting artists have already found it necessary to cancel their tours because of conditions imposed by the pandemic, it has become clear that we must regretfully now cancel the public, in-person performances that were planned for this coming spring semester.
While we long to gather with you again in our theatres in person as soon as that is possible, I assure you that the Center remains firmly committed to its mission and core values. We will continue to develop ways to connect with you digitally.* We will continue to explore the possibility of safe outdoor gatherings. We will continue to support the students, faculty, and staff of the academic performing arts units. We will continue to work on the Center's major physical accessibility upgrades. We will continue to work closely with the pre-K through 12 educational community and other vital sectors. We will continue to support artists—locally, nationally, and internationally—in their creative pursuits despite the decimating effects of the pandemic on their livelihoods.
And we will do so with a mindful and intentional embrace of the values associated with individual, collective, and societal well-being and in concert with our college, campus, and community colleagues and partners to address the injustices, suffering, loss, and other wrongs associated with our country's longstanding history of racism, discrimination, and hatred.
For over five decades, Krannert Center has served as a beacon of meaningful, life-affirming experience through the arts for people throughout our region. With your help, it will continue to do so as we move forward together through these troubled waters and beyond.
My thanks again, and every best wish to all.
Mike Ross
Krannert Center Director
*Upcoming events include an experimental short film by Somi exploring the profound sense of vacancy that a performer feels in the absence of live performance and Manual Cinema's Christmas Carol, a world premiere online event created for audiences of all ages.