Treasures Await at Promenade This Season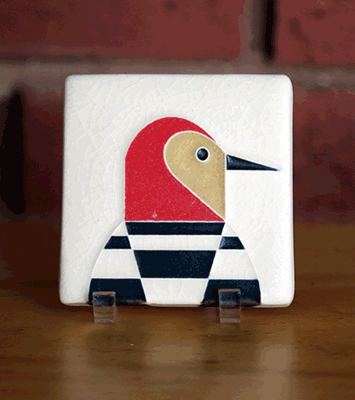 November 2019
Whimsical fairies, clever creatures, and artistic treasures—stop by Promenade Showcase + Gift Shop today to discover charming and unique gifts for everyone on your holiday shopping list!
Krannert Center's welcoming shop offers seasonal items including stocking-sized finds (such as tiny ballerina mice, adorable bear and bunny fairies, and fun pins and coin purses), boxed cards, a wonderful array of musical options, the ever-popular Motawi Tile collection, and hand-crafted jewelry from local and national artisans. (Don't miss the wooden earrings and vintage car-part jewelry!) While you're shopping, be sure to enjoy a look behind the scenes in Promenade's showcase, featuring costumes, props, and other materials from Krannert Center productions.
If you simply can't decide what the perfect gift might be, Promenade is also a great place to purchase Krannert Center gift cards—they never expire and can be redeemed at Promenade, Intermezzo cafe, the Stage 5 Bar, and the Ticket Office, too!
Hours
Thanksgiving holiday hours: Open Nov 25-27, 2019; closed Nov 28-Dec 1, 2019
Winter break holiday hours: Closed Dec 22-Jan 1, 2020; resuming regular hours Jan 2, 2020
Mo-Su: 2pm to 6pm
On performance days: 2pm until the end of intermission
217.333.8300
Shoppers are invited to join Krannert Center in helping children stay warm this winter. Bring new or gently used coats, mittens, gloves, hats, scarves, and ear muffs for this season's clothing drive. All collected items will go to Champaign Unit 4 School District and Urbana School District 116. Donation boxes will be available in the lobby near Intermezzo cafe from December 2, 2019 through December 19, 2019.