The story behind Illinois Theatre's unique set design for THE ROYALE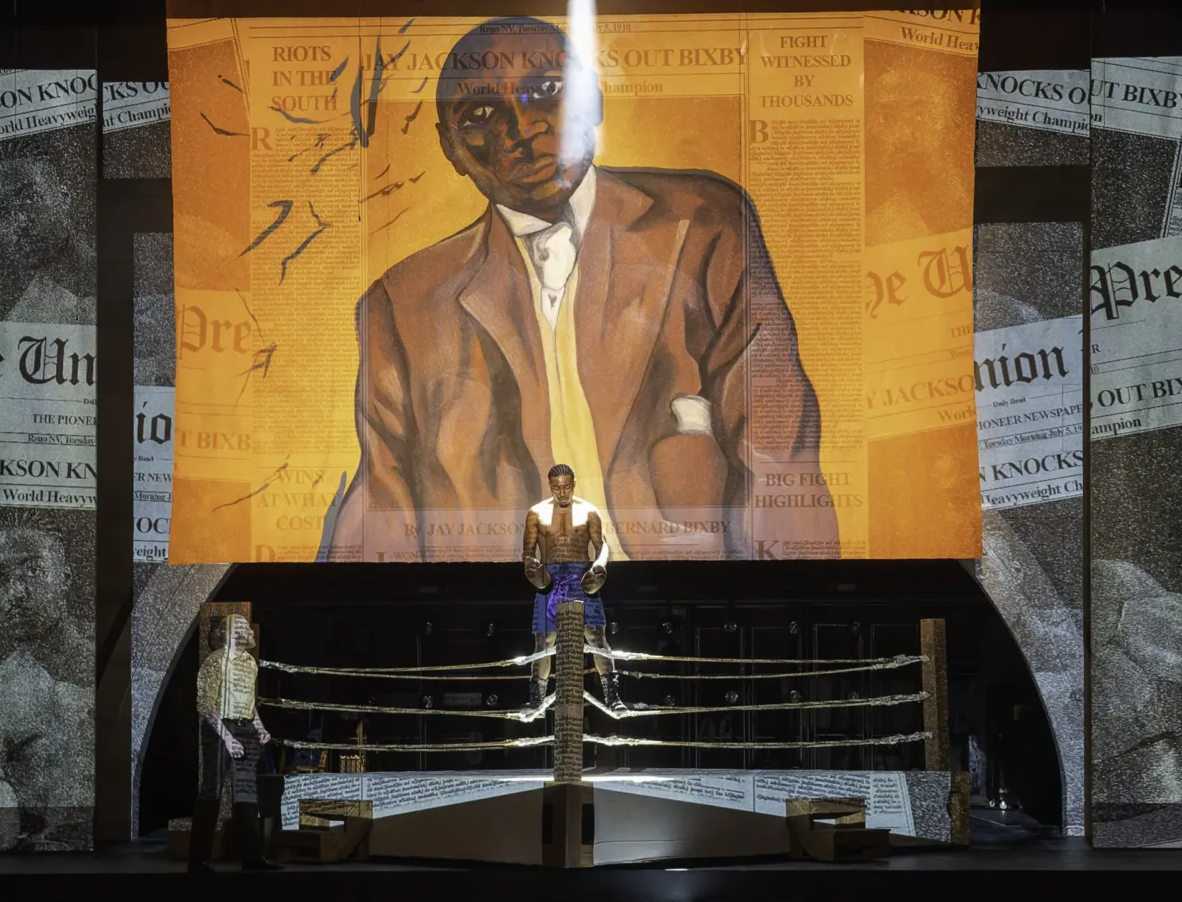 A breathtaking work of art by Chicago artist Nikko Washington became the visual cornerstone of Illinois Theatre's production of Marco Ramirez's The Royale, which ran in February and March on Krannert Center's Tryon Festival Theatre stage. The Royale, directed by Illinois alumnus Tyrone Phillips, is loosely based on a real event in the life of the legendary Jack Johnson, the first African American heavyweight champion. After discovering Washington's paintings of Black athletes, including Johnson himself, the scenic design team reached out to the artist about a possible collaboration for the Illinois production. Ultimately, Washington created a 30 by 40-inch oil portrait of Johnson, which scenic designer Alyssa Thompson and scenic charge Will Sexton reproduced at a much larger scale to make a 15 by 20-foot backdrop for the stage.
Visit the Department of Theatre website to read an interview with Alyssa Thompson and Will Sexton about their collaborative experience bringing this captivating set design to the stage.