Spurlock Museum Partners with Krannert Center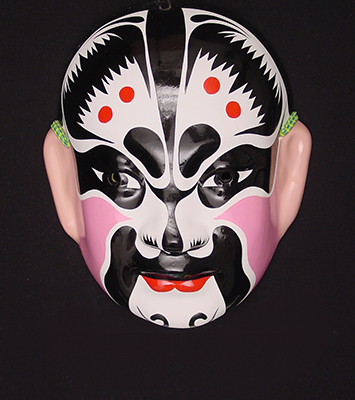 September 2017
Krannert Center for the Performing Arts and the Spurlock Museum of World Cultures are excited to announce a new partnership in connection with the Krannert Center Youth Series. Educators and parents can extend their educational visits to the University of Illinois campus by taking advantage of arts and cultural programs at two locations just across the street from each other.
During the 2017-18 season, Spurlock Museum will offer Open Houses on each Krannert Center Youth Series performance day. Patrons can drop in to Spurlock Museum for a self-guided interactive visit before or after a Krannert Center Youth Series performance. Museum guides in each room will offer hands-on object studies and gallery-based challenges for students, each tied to the themes of the performance that day. Special guests will also help students understand the performances in a broader cultural context. Teachers and chaperones are responsible for guiding students from room to room and for determining the length of their visit. No registration is necessary, but feel free to contact Spurlock Museum staff for more detailed information: spurlock-tours [at] illinois.edu.
Krannert Center Youth Series program director Emily Laugesen says, "We are thrilled to partner with our across-the-street neighbors to provide greater access to the cultural resources at the Spurlock Museum. It's a wonderful opportunity for students to experience the performing arts in a broader cultural context."
The Spurlock Museum has a variety of resources for classroom use. Contact Kim Sheahan at ksheahan@illinois or 217.244.3355 for information on available artifacts and lesson plans.
Travel expense (bus) grants are available from the Spurlock Museum! Schools can apply for financial assistance for their travel costs to visit Spurlock Museum:
http://www.spurlock.illinois.edu/educators/financial-assistance