Nourishing Creativity with Krannert Center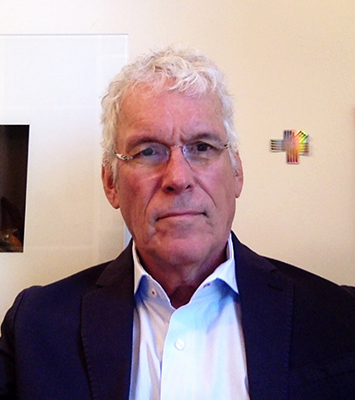 March 12, 2021
Dear Friends,
I hope the new year has brought you all some comfort and stability as we begin to look forward to the time when we can gather and celebrate in-person performances together again at Krannert Center. That light at the end of the tunnel seems to be a little brighter these days with more and more vaccinations being distributed and administered across the state and country. The number of COVID-19 cases across the country has been on an encouraging trajectory, and I was particularly heartened to hear Dr. Fauci's recent comments regarding the re-opening of live performing arts at the Association of Performing Arts Professionals Conference held online in January. He believes—as long as we continue to ramp up the administration of vaccines and continue to mask and socially distance—that live in-person events and performances should be able to take place again sometime in the fall of this year.
I am therefore cautiously optimistic that Krannert Center will open its doors to our community again by the end of this year on a limited basis. The Center must, of course, follow the guidance of the state and university as it relates to Krannert Center and must continue to prioritize the delivery of instruction for our students in music, dance, and theatre. We will keep you informed as we learn more about these guidelines. At the same time, we are vigorously exploring the possibility of safely designed outside events for this summer and early fall, and I encourage you all to join us in digitally attending the Center's upcoming virtual events featuring students and faculty as well as select locally based artists and guest artists from across our field.
It is because of the generous support of Krannert Center's donors that these artists and our students, faculty, and staff have been able to reimagine their artistic endeavors through the use of digital delivery methods and modified rehearsal and production practices. While these and other virtual offerings far from make up for our lost revenue of in-person performances, this continued support is enabling Krannert Center to sustain its work to nourish creativity and passion through the performing arts, despite the challenges that COVID-19 restrictions have brought us.
Donors during this time are more important than ever and support of our KCPA Unrestricted Fund can make the most impact. This fund provides the Center with the flexibility to direct support to areas that have the most urgent need. We appreciate your interest in the Center and in its mission to strengthen and enrich our community through the performing arts.
With deep gratitude and warm wishes for your health and well-being,
Mike Ross
Director