Lyric Theatre @ Illinois: 2023-24 Season Preview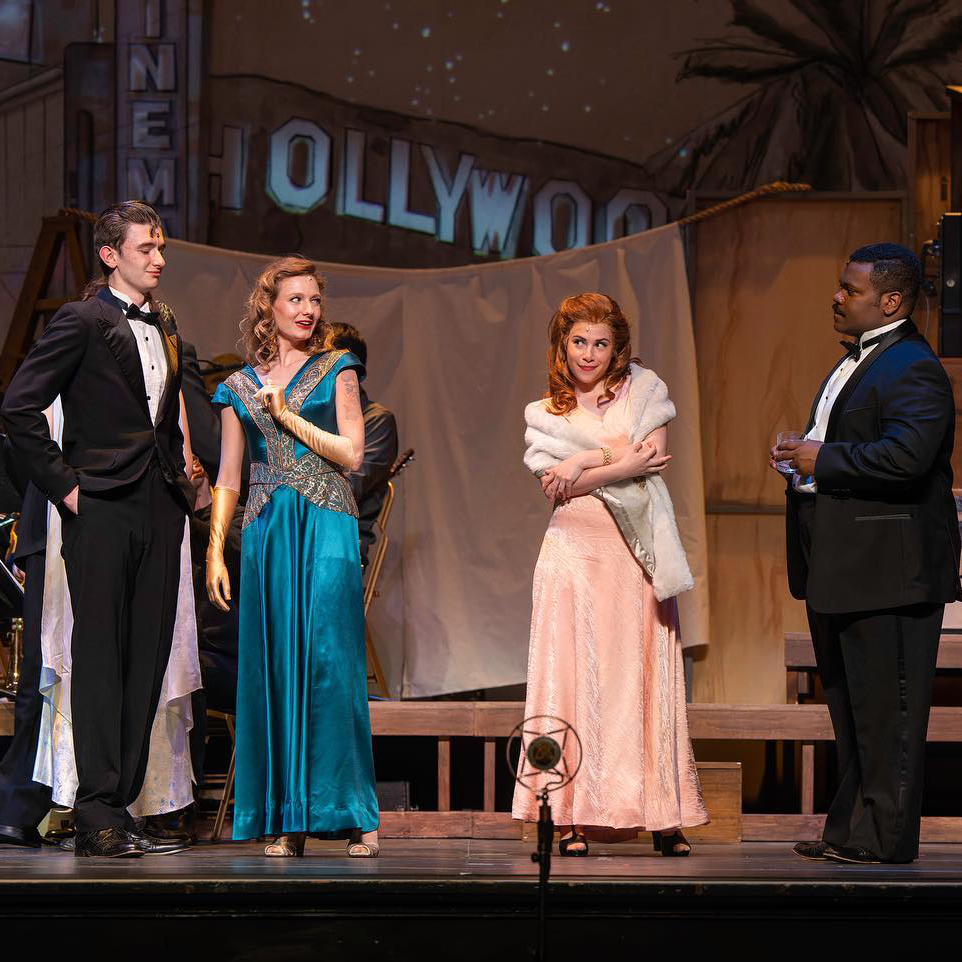 Farce, tragedy, and evenings of classic favorites will be included in Lyric Theatre @ Illinois' 2023-24 season. Julie Gunn, Co-Director of Lyric Theatre since 2013, says the mission remains the same: give students the venue and opportunity to enchant the audience.


"Lyric Theatre @ Illinois takes a special delight in bringing together audiences who love vibrant personalities, thrilling singing, and works of acclaimed composers from all over the world," Gunn said. "With stories that range from the comic to tragic to absurd, we love to lift people up through sung theatre."


The season begins with the annual presentation of Under The Stars at Allerton Park and Retreat Center in Monticello September 21-23. Enjoy this outdoor performance with your choice of table seating or general admission in the Sunken Garden, bring a picnic or purchase a basket provided by Art Mart, and be transported as the orchestra and singers perform selections from the world's most beloved theatrical works.


On October 28, Lyric Theatre @ Illinois teams up with Sinfonia da Camera as they come together to present Johann Strauss' Die Fledermaus, one of the world's most beloved operettas, to the Krannert Center stage. Deception, confusion, and mistaken identities abound, and a masked ball becomes the setting for hilarious folly among Viennese high society. This production will be in English.
Andrew Lippa's The Wild Party will conclude Lyrics Theatre's performances in 2023, November 7-10. Set in prohibition-era New Orleans, lovers Queenie and Burrs decide to throw the party-to-end-all-parties in their row house. After the colorful arrival of a slew of guests living life on the edge, Queenie's wandering eyes land on a striking man named Black. As the decadence is reaching a climax, so is Burrs' jealousy, which erupts and sends him into a violent rage. This show features adult content and is intended for mature audiences only.
2024 performances begin in February with Lyric Theatre's annual Carnaval! celebration on February 13. Carnaval! is a party celebrating the end of the holiday season before the introspection of Lent begins, culminating in Mardi Gras, French for "Fat Tuesday." Bring your Mardi Gras masks, dress up, and join the fun in the Krannert Center Lobby at 6pm. Enjoy an appetizer and a drink while trying your luck at the gaming tables as musicians entertain you from Stage 5 in our lobby, then enjoy a formal concert in the Foellinger Great Hall beginning at 7:30pm. This event is a staple on the Krannert Center calendar, so don't miss this one.
The season returns to Allerton Park on March 7 and 8 for Fugitive Songs. Award-winning songwriters Chris Miller and Nathan Tyson's Fugitive Songs is a 19-song journey across America that spotlights people on the run, among them a disgruntled Subway sandwich employee, a jilted ex-cheerleader, a stoner forced to rob a convenience store against his will, and others. Blending traditional folk music with contemporary pop and gospel, Fugitive Songs offers a new sound for a restless America.
The 2023-24 season concludes April 2-6 with Black Square, an opera in two acts. An absurdist fable commemorating the October Revolution, Black Square is, as described by its creators, "a tragicomic love story that mixes intellectual traditions of Russian avant-garde and fast pacing style of an action thriller." Featuring music by Ilya Demutsky, celebrated composer of the ballets Anna Karenina and Eugene Onegin, and libretto by Olga Maslova and Igor Konyukov.
Tickets for Lyric Theatre @ Illinois' 2023 performances are on sale now at KrannertCenter.com; tickets for Spring 2024 performances will go on sale to the public on November 15.