Krannert Center Partners with Silverwood Neighbors for "Heart Kits"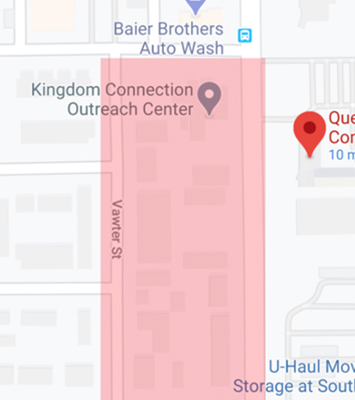 April 2020
Sam Smith, Krannert Center's Civic Engagement and Social Practice Director, has joined forces to support the "Silver Hearts" in Urbana in a collaborative initiative to provide care packages of food, supplies, and family activities to over 200 apartments in Urbana's Silverwood neighborhood.
Residents of Silverwood are 69 percent rent-burdened, and many are employed at low-wage jobs, making them particularly vulnerable during the COVID-19 crisis. Community members who would like to learn more about these efforts can contact Giovanna Dibenedetto at ivamarie2015 [at] gmail.com (subject: Silverhearts%20on%20Smile%20Politely) or 217-418-3313.
Thank you to SmilePolitely.com and The News-Gazette for their coverage of this effort.
In addition to this important work, Sam is supporting this summer's "40 Days of Peace and Community Building" initiative organized by Maurice Hayes of Hoodvote Neighborhood Transformation. Hoodvote is an organization committed to engaging formerly incarcerated persons in peace and community building activities. For more info, contact them at https://hvntransformation.life/squad.