Illinois Theatre announces its 50th anniversary season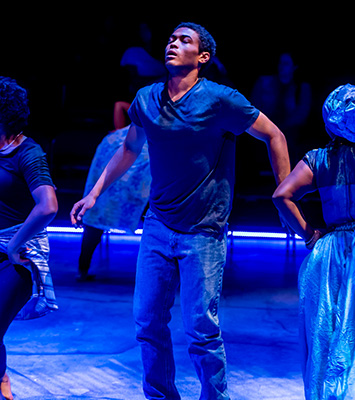 June 2017
Celebrating 50 years of creating excellence in performance, design, technology, management, and scholarship, Illinois Theatre will examine themes timely and timeless in a season entitled RESISTANCE • REVOLUTION • RESURGENCE. Illinois Theatre's powerful exploration of human experience stands as a reminder that great difficulties have been overcome with inquiry, analysis, critique, and persistence—always persistence. Illinois Theatre's 2017-18 productions will delve into issues of gender and political corruption; consider the role of art during the Russian Revolution; witness the dawning female sexual consciousness in the Victorian era; gawk at the twisted dreams festering in a collection of presidential assassins; laugh at the confusions of love, lust, and identity in a classic Shakespearean comedy; and experience the cultural difference between two families: one black, one white. This season of plays plumbs the depths (and heights) of diverse human experience, and invites moments of laughter, love, pain, and triumph.
Explore the entire 2017-18 Illinois Theatre season now.
Tickets for the 2017-18 season will be on sale Saturday, July 8 at 10am on KrannertCenter.com, by calling 217.333.6280 (800.KCPATIX), or in person at Krannert Center for the Performing Arts, 500 South Goodwin Ave, Urbana, Illinois. Single tickets are $25 / Senior $24 / Student $15 / UI Student & Youth $10. Group and series discounts are available.