Illinois Theatre 2019-20 Season Inspired by Themes of Justice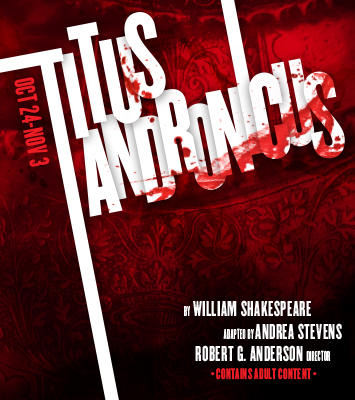 October 2019
Illinois Theatre, the producing component of the University of Illinois at Urbana-Champaign's Department of Theatre, is exploring personal, cultural, and political themes of justice and injustice in its 2019-20 season. The season begins in Krannert Center's Colwell Playhouse on October 17 with August Wilson's Gem of the Ocean, the first play in Pulitzer Prize- and Tony Award-winner August Wilson's 10-play The American Century Cycle, which explores the African-American experience in the 20th century. August Wilson's Gem of the Ocean centers around Aunt Ester, a formerly enslaved woman who is the rock of her community and a powerful spiritual force. The 285-year-old matriarch, portrayed by Illinois Theatre Producer and Chair of the Acting Program Lisa Gaye Dixon, is tested upon the arrival of Citizen Barlow, a newcomer searching for redemption. This deeply moving and mystical narrative is under the direction of heralded Wilson interpreter and Goodman Theatre Resident Director Chuck Smith. Dance at Illinois faculty members Kemal Nance and Endalyn Taylor will collaborate with Smith on a newly imagined staging of the mythic "City of Bones" section of the piece.
Just in time for Halloween, Illinois Theatre opens its second production of the season on Thursday, October 24, with Shakespeare's bloody drama Titus Andronicus. This thrilling tale of revenge, murder, and just a touch of cannibalism was one of Shakespeare's first tragedies. In the intimate setting of Krannert Center's Studio Theatre, under the direction of Illinois Theatre's Robert G. Anderson, the over-400-year-old piece confronts the challenges of staging extreme violence in the modern era. Two actors who are both second-year Masterœ of Fine Arts students will portray the central figure of Titus together—exploring the duality of the character for a rich reading on the psychology of revenge. Rachael Fox was last seen in Illinois Theatre's Because I Am Your Queen, while Andrew Morrill appeared in Hit the Wall last season. Morrill is also an activist in the Deaf Talent movement and will perform this role in American Sign Language (ASL). Illinois Theatre has been working with an ASL expert in collaboration with Morrill to translate the unique Shakespearean phrasing required for this role. Captioning via supertitles will be integrated into this performance as part of Illinois Theatre and Krannert Center's ongoing commitment to accessible programming.
An ASL interpreter is available for any Krannert Center performance with two weeks' notice. For more information, contact patronservices [at] krannertcenter.illinois.edu or 217.333.9716.
Tickets for the entire 2019-20 Illinois Theatre season are on sale now online, by phone at 217.333.6280 (800.KCPATIX), or in person at Krannert Center for the Performing Arts, 500 South Goodwin Ave., Urbana, Illinois. Single tickets are $25 / Senior $24 / Student $15 / UI Student & Youth $10. Group and series discounts are available.