February 7 Sonic Illinois' TWO Canceled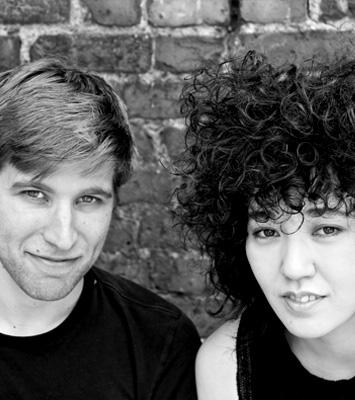 Co-presented by Krannert Center for the Performing Arts and the University of Illinois School of Music and honoring the University of Illinois sesquicentennial anniversary in 2017, Sonic Illinois is a month-long celebration of the extraordinary diversity of today's vital contemporary music scene that will offer performances, lectures, and special events during the months of February and March.
One of the featured performances intended to be part of this exciting series was a Tuesday, February 7, event by Aisha Orazbayeva, violin, and Joseph Houston, piano, performing pieces from the New York School of music composition that included such luminaries as John Cage and Morton Feldman. Aisha Orazbayeva, the critically acclaimed, Kazakh-born violinist who works in the United Kingdom, was moved by the recent U.S. executive order on immigration to cancel this and all upcoming performances taking place within the U.S. to demonstrate solidarity with those directly affected by current bans. Joseph Houston, the equally heralded pianist of the duo, who is based in London and Berlin, will not be permitted to travel without Aisha due to his artist visa limitations. Therefore, the February 7 performance will be canceled in its entirety.
Ms. Orazbayeva and Mr. Houston were also both scheduled to perform with the Illinois Modern Ensemble on Wednesday, February 8. This performance will go forward with a new program, which will be announced when available.
All ticket holders for the Tuesday, February 7 TWO: The Music of the New York School will receive a refund in their original form of payment. (Payment by credit card will be refunded to the credit card; payment by cash or check will be refunded by university refund check in three to six weeks.) Any questions about this process can be directed to the Krannert Center Ticket Office at 217.333.6280 or 800.KCPATIX.