Family-Friendly Activities at ELLNORA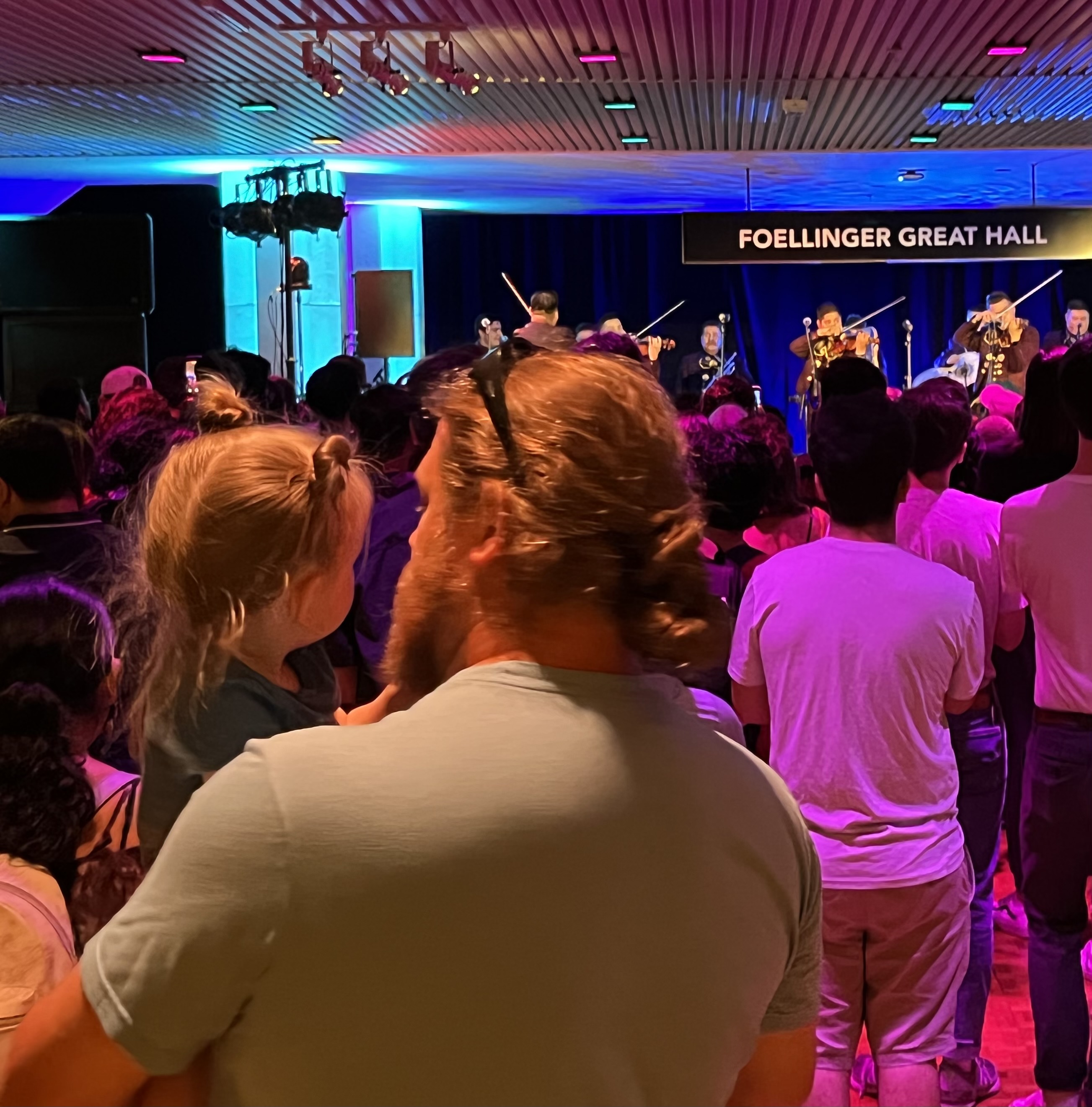 Guitar festivals haven't traditionally been family-friendly events. Krannert Center's ELLNORA Guitar Festival, held on Friday, September 8 and Saturday, September 9, is different. From the very first edition back in 2005, Krannert Center has made family participation a cornerstone of ELLNORA. In addition to all the great music – both ticketed performances and free concerts -- there's plenty to do for everyone that make ELLNORA the perfect family event.
Champaign's own caricature artist Dan Wild will be set up on the west terrace, providing two-minute caricatures of anyone in your group. Dan will be available Friday from 5:30-11 pm and Saturday from 4-10:30 pm.
Information tables from several local community and campus groups will be on hand Friday evening, including Prism Studios, Up Center, and Inner Voices. Stop by and learn how you can be a part of their work!
Preserve your memories at this year's ELLNORA with our state-of-the-art photobooth! It will be available Friday from 5-9 pm and Saturday from 1-5 pm.
We have two special activities in our Studio Theatre Friday evening. Prism Studios will be hosting our family craft activity, where people of all ages are welcome to decorate their own mini guitar! Guitars provided; all you have to bring is your imagination. At the same time, we'll have our instrument petting zoo, where local music store The Upper Bout will provide a selection of instruments for you to look at, AND PLAY!
In between all the great music, you can grab some food and drink from our Intermezzo café and Stage 5 bar, or one of many food trucks that will be on site. Play a round of musician trivia on one of the many video screens that will be placed throughout the lobby, help yourself to an ELLNORA temporary tattoo or sticker, too.
There's so much going on at ELLNORA this year! Bring the entire family and make it a weekend of great music and great memories. The complete lineup can be found at KrannertCenter.com/ELLNORA